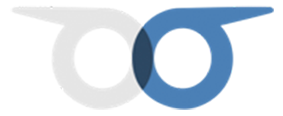 Welcome to the Owl documentation library. 
Explore and learn about Owl technology and products. We have featured whitepapers and a complete list of all available documentation.
If you can't find what you are looking for use the contact form below or email us at sales@owlai.us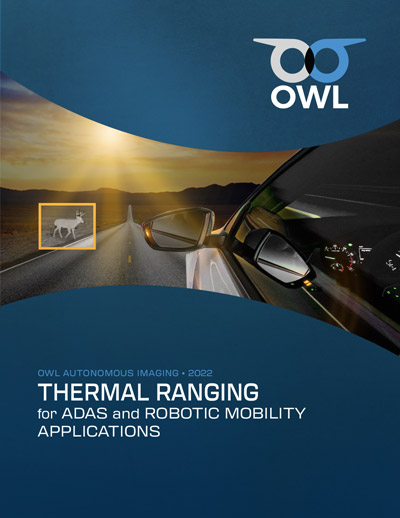 Vol 1: First paper in our whitepaper series
Since most road accidents occur due to human error, automotive companies consistently invest and develop an array of technologies that can be deployed to prevent road accidents.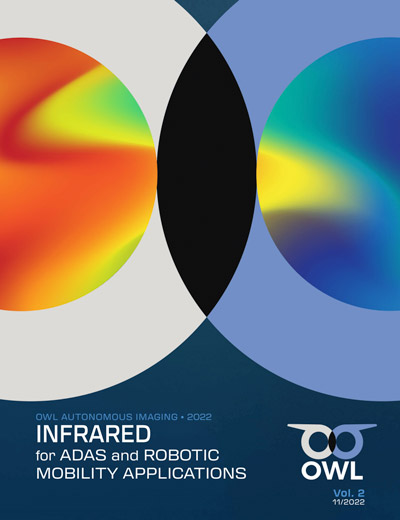 Vol 2: A technical primer on LWIR
This white paper explains the theory of operation of thermal cameras and sets a taxonomy for the reader to understand how images are formed using radiated energy.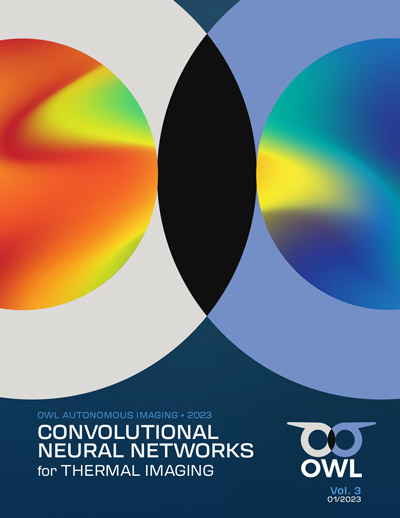 Artificial Intelligence and CNNs for Thermal
Vol 3: How does thermal work with CNNs
Explains how the Owl Thermal Ranger system can locate and classify VRUs in the dark from their own thermal signatures using just one infrared camera and carefully trained convolutional neural networks.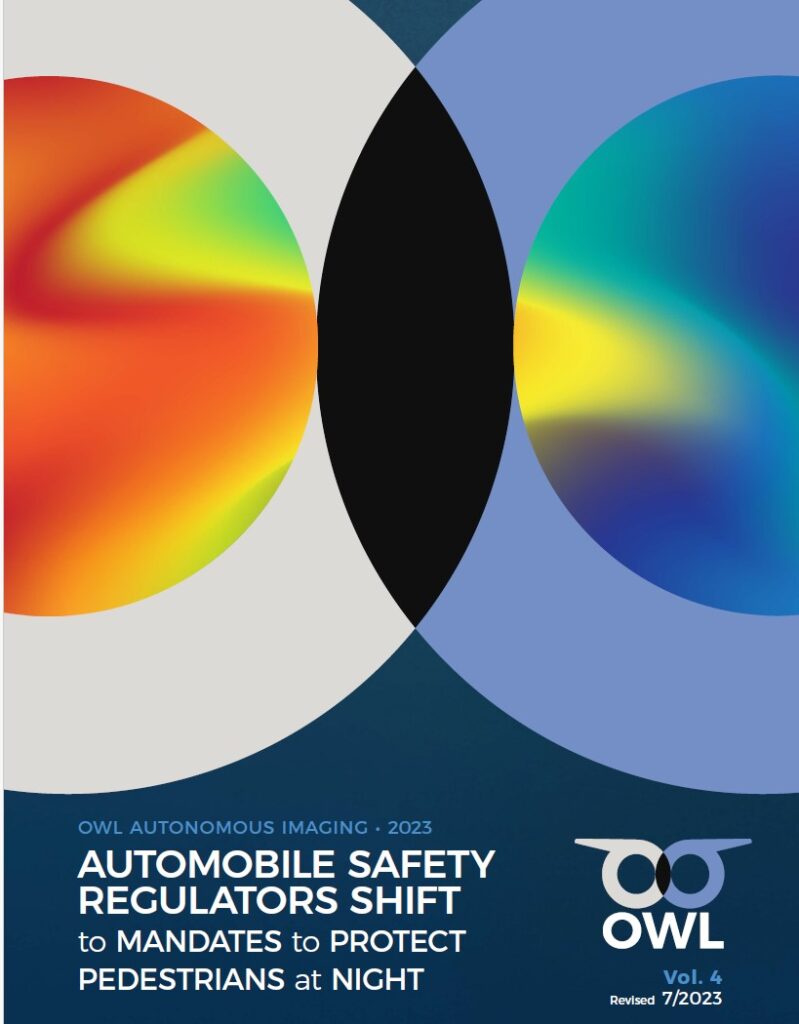 State of Regulations for pedestrian safety
Vol 4: Government mandates for nighttime safety
NHTSA and government safety agencies around the world are setting new tests for nighttime driving to save lives.  This paper provides an updated state of these regulations and the challenges they are trying to solve.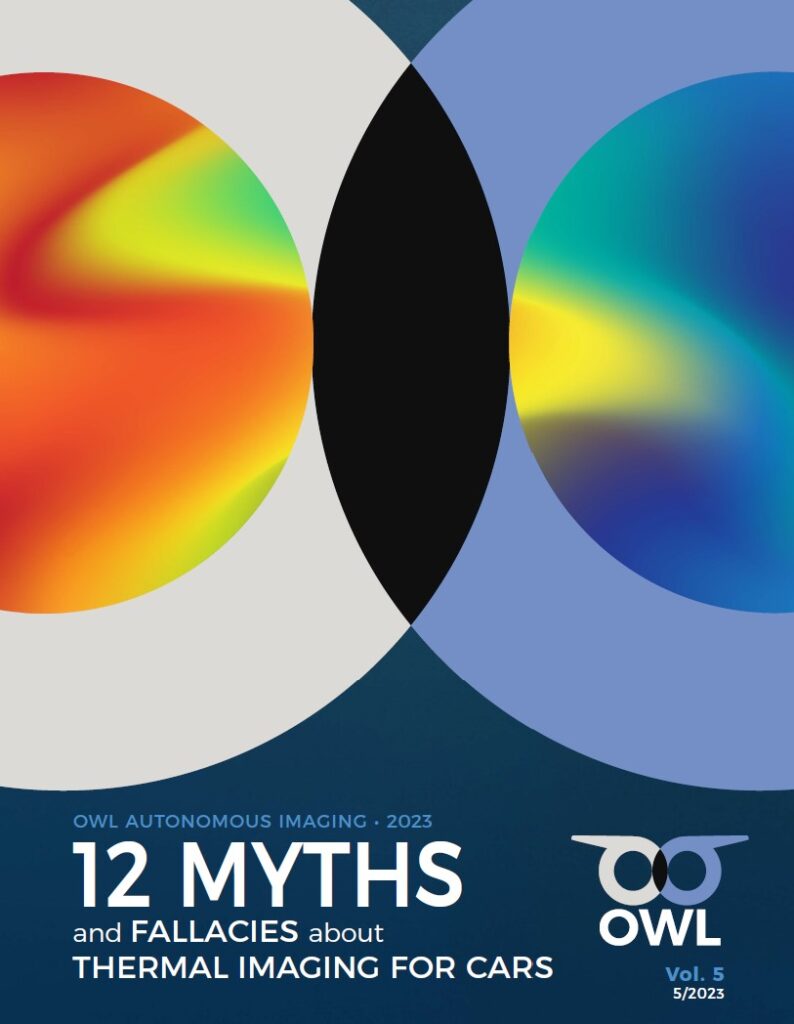 Vol 5: Lets do some myth busting on thermal imaging
Thermal cameras have been around for a while, however, the next generation of the technology works better than ever.  This paper explores the science behind some of the myths and sets the record straight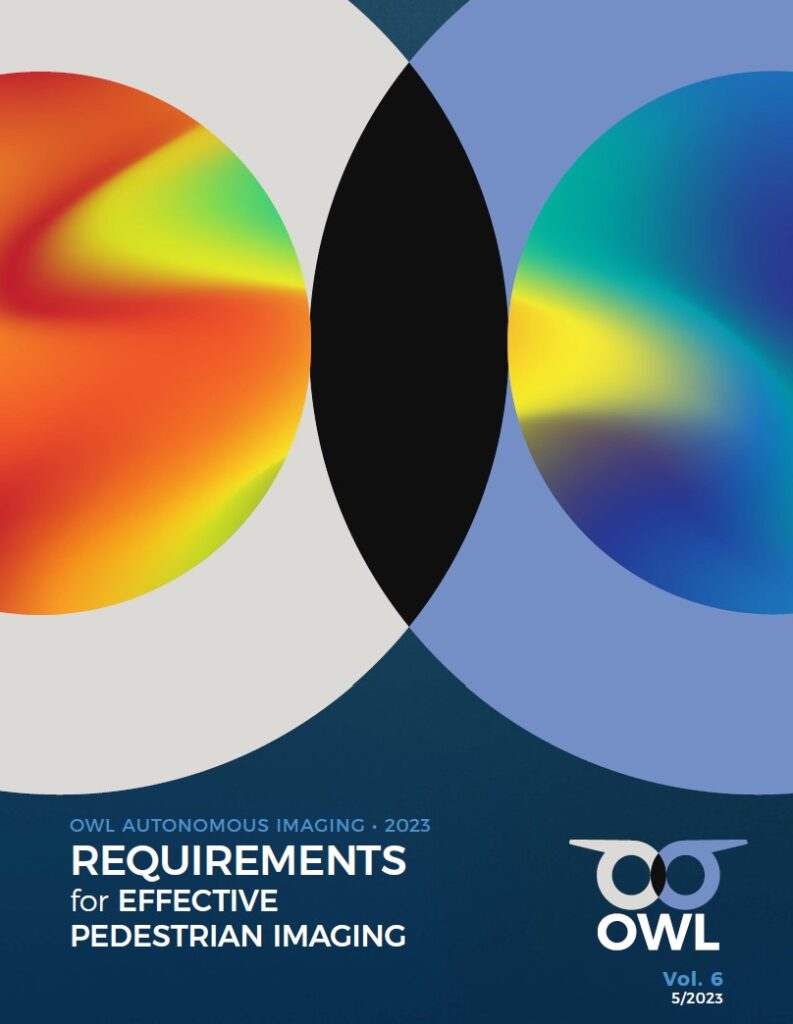 Requirements for Pedestrian Imaging
Vol 6: Object classification  requirements
Resolution matters for object classification.  The more pixels on target the better.  That is why HD image resolution is important.  This paper outlines requirements for improving CNN performance using high resolution sensors.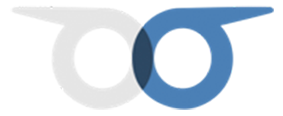 Owl Documentation Library
Welcome to the complete OWL Documentation Library
You can sort by any of the columns to refine your search.
If you can't find what you are looking for contact support using the form below.
| Document # | Doc Name | Type | Release Date | Download |
| --- | --- | --- | --- | --- |
| 1 | OWL VOL1 - Thermal Ranging Overview | White Paper | September 2022 | |
| 2 | OWL VOL2 - Thermal Technology | White Paper | March 2023 | |
| 3 | OWL VOL3 - AI_CNNs | White Paper | April 2023 | |
| 4 | OWL VOL4 - State of Regulations | White Paper | August 2023 | |
| 5 | OWL VOL5 - Thermal Myths | White Paper | June 2023 | |
| 6 | OWL VOL6_- Requirements for Pedestrian Imaging | White Paper | September 2023 | |
| 7 | AN 001 - External Frame Synch using Thermal Ranger | Application Note | May 2023 | email us |
| 8 | AN 002 - Creating an .mp4 file using Thermal Ranger | Application Note | May 2023 | email us |
| 9 | AN 003 - Using the OWL StreamDeck for Thermal Ranger | Application Note | September 2023 | email us |
| 10 | AN 004 - Best Practice Guide for setting up Thermal Ranger | Application Note | October 2023 | email us |
| 11 | User Guide - Thermal Ranger Dev Platform V1.4.0 | User Guide | July 2023 | email us |
| 12 | SPIE Paper - Monocular Thermal Imaging for Pedestrian Detection | Academic Paper | February 2023 | |
| 13 | Release Note - Thermal Ranger V1.4.0 | Release Note | July 2023 | email us |
Contact Us for Additional Support: