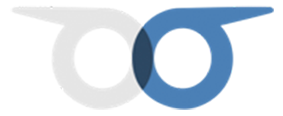 News and Views from OWL AI
Get the TLDR for recent interview between Chuck Gershman & Carl Anthony at AutoSens Brussels 2023
Get the TLDR for recent interview between Wade Appelman, CBO & Carl Anthony
AI/ML Convolutional Neural Networks can indeed make driving safer. The team at Vehicle Electronics caught up with our own Gene Petilli to discuss how Owl Autonomous Imaging is using AI & machine
NHTSA is not currently prepared to include specifications for mannequins that can be seen by thermal imagers in the rule. Owl comment letter requests regulation of thermal dummies
In the proposed rule, the requirements for pedestrian mannequins to be used with cameras and radar are included in detail in paragraph VIII A. However, this section also indicates that NHTSA is not currently prepared to include specifications for mannequins that can be seen by thermal imagers in the rule.
Sara Jensen, of Power & Motion caught up with Owl AI's own, Wade Appelman to explore the ways in which thermal cameras reflect positively on Emergency Braking Systems (AEB).
Owl AI's CMO, Wade Appelman recently shared our vision (pun-intended) for the future of autonomous imaging...
Owl CEO, Chuck Gershman is interviewed live on the floor of CES 2023 by Grant Harrell of MarketScale
Greater Rochester Enterprise Get Real Podcast February 3, 2023
US Ambassador Rahm Emanuel's Residence Tokyo, Japan December 7, 2022
Luminate and Silicon Catalyst Form Partnership to Speed Development of Emerging Technologies